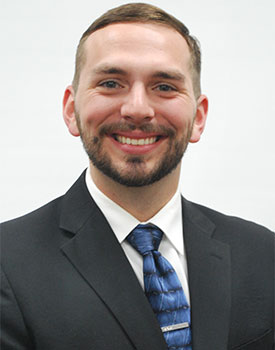 Dr. Andrew Cude, from Kevil, KY, graduated from Community Christian Academy in 2011, where he was valedictorian. He went on to Murray State University, where he graduated magna cum laude in 2015. He then attended the UK College of Dentistry and graduated in 2019. He was named an outstanding senior in general dentistry while there.
Dr. Cude completed a general dentistry residency at UK Albert B. Chandler Hospital in Lexington. During his education, Dr. Cude developed a passion for surgery, endodontics, fixed prosthetics, and sedation as well as medically compromised and special needs patients. He maintains his education by being a member of the ADA, KDA, BDA, and AGD.
In his free time, Dr. Cude enjoys spending time with his wife, Ashton, and daughter, Lyla. You might also find him hunting, playing sports, hiking, or upcycling furniture with his wife.